Working as an allied health professional for NHSScotland. Begin your journey with us.
We are delighted you are interested in joining the allied health professions workforce, the third largest in the NHS in Scotland. We have all the information to help you make your move, no matter what stage you are at on your journey.
Allied health professionals in NHSScotland
When you work as an allied health professional (AHP) in Scotland, you are a key part of patient care. You'll be highly skilled in your role and work with a focus on holistically improving your patient's health.
AHPs include a variety of roles that support the assessment, diagnosis, treatment, rehabilitation, and discharge of patients across a wide range of health and social care settings.
AHPs also work in educational, research and leadership roles. Find out more about the role AHPs play in NHSScotland's workforce.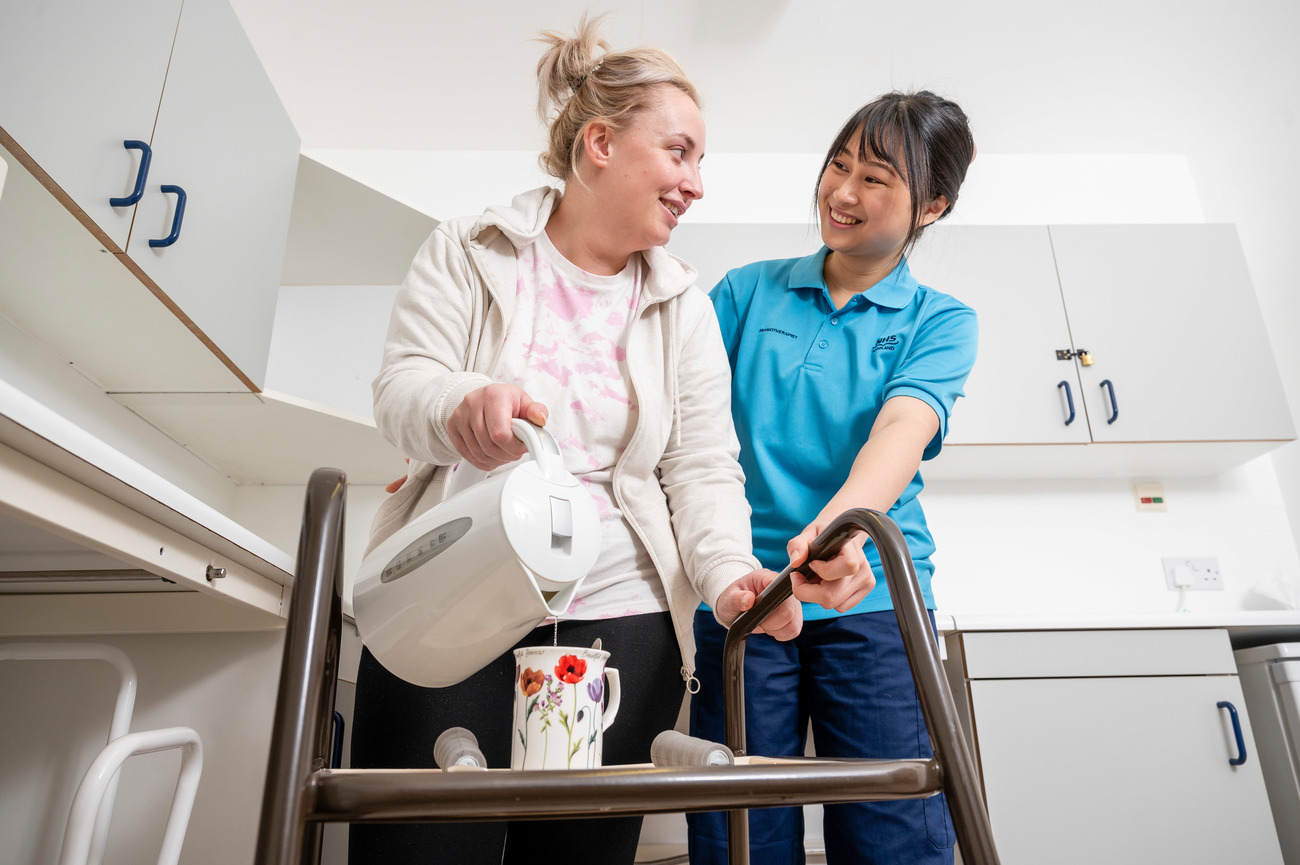 Eligibility
The Health and Care Professions Council (HCPC) is the professional body that regulates all the allied health professions in the UK. 
First, you must apply to register with the HCPC via the international route and pass the necessary tests. You'll be asked to provide information about your clinical experience, employment history, training, and qualifications. 
The HCPC website has lots of help to support you with your application.
All applications to the HCPC are looked at individually by registration assessors. You must meet the standards of the HCPC and will need both character and health references. You must also complete course information forms and provide a history of your professional experience. In some circumstances, you may be asked to provide clinical references.
To support you with your application, the HCPC has a helpful guide on eligibility and registration for international candidates.
Please note that registration with the HCPC does not provide the right to work in the UK.
What NHSScotland has to offer you
Working in NHSScotland's AHP workforce provides a wide variety of career opportunities. We can help you to progress your journey to working as a registered AHP in Scotland. We'll also make sure you have everything you need to travel to Scotland, where you will become a valued member of the team.
NHSScotland offers relocation support. It can vary from Board to Board, so checking the support your employing Board provides is essential. It often includes:
funded English language test (IELTS or TOEFL)
help with applying and paying for your visa
support with applying and paying for your HCPC eligibility and qualification application
funded flight to Scotland
help to settle in upon arrival in Scotland, such as setting up bank accounts
funded accommodation for the initial period after arrival
funded HCPC registration fee
All Boards offer the same great benefits to their NHSScotland staff, including:
a competitive pay and benefits package
generous annual leave
good pension entitlements
continuing professional development opportunities
The NHSScotland Management Steering Group website provides more information about terms and conditions and pay.
The application process
The NHSScotland Health Board you apply to will employ you. You can apply directly to an advertised post or via an agency in your country of residence.
The employing Health Board will support you with your Health and Care Worker visa application and your move to Scotland. You'll also receive support from your recruitment agency where applicable.
6 Steps to becoming an AHP in Scotland
Whether you apply to one of our job adverts or via an international recruitment agency in your home country, we've shared 6 steps to becoming an AHP in NHSScotland below.
Once you have passed your English language test, you will need to create an online account with the HCPC and complete your eligibility and qualification application.
You will need to demonstrate that you meet the standards of proficiency for your AHP profession. Each application is assessed on a case-by-case basis. The initial assessment takes 15 working days. Applications then progress to the qualification assessment process. As of January 2023, it takes approximately up to 3 months.
Find out more about the HCPC international application route.
If you apply directly to an NHSScotland Board, you will most likely have your interview virtually. If you're successful in your interview with the Board's recruitment panel or via an international recruitment agency, you'll receive a conditional offer letter from your employing Board. This letter will outline the next steps in the recruitment process.
If you still need to sit the necessary English language test, you will need to do this as your first step. It is essential to gaining your HCPC registration and right to work in the UK (visa).
You don't always have to do this before you apply for your role. It depends on the Board advert you apply to or the agency you join. However, you will need to pass the English language test before you are sent an unconditional offer letter and can arrive in the UK.
You need to pass either the IELTS or TOEFL with the following score:
English Language Test System (IELTS) – IELTS Academic level 7.0, with no element below 6.5, or certification comparable to this
speech and language therapists require a level 8.0 in the English Language Test System (IELTS), with no element below 7.5, or a comparable certification
the HCPC also accepts the Test of English as a Foreign Language (TOEFL) Internet-based Test (IBT) that can be undertaken in a candidate's home country. All professionals must achieve a minimum score of 100/120, except for speech and language therapists, who must achieve a minimum score of 118/120
all tests should be sat no longer than 2 years before the date of application
Once registered with the HCPC, you will receive your registration number.
Your employing Health Board will then apply for your certificate of sponsorship with the UK Visa and Immigration Authority (UKVI). A reference number will also be assigned to you.
Once you receive your certificate of sponsorship reference number, you must apply for your Health and Care Worker visa. In most cases, it will be paid for by your employing Board.
Visit the UK Government website to find out more about the visa process.
Once your visa application is approved, a copy must be emailed to your employing Board. Travel can then be arranged.
When you arrive in the UK, you must collect your biometrics residence permit confirming you are entitled to work in the UK. This will be issued to you within 10 days of your arrival.
You must then submit your biometrics residence permit and original ID documents to the recruitment department of the NHSScotland Board you will be working for. You'll also get help to arrange a UK bank account and set up your pay.
When you arrive in Scotland, you will work as a band 4 pre-registered AHP professional.
Your Board will help and support you with training and development once you are here.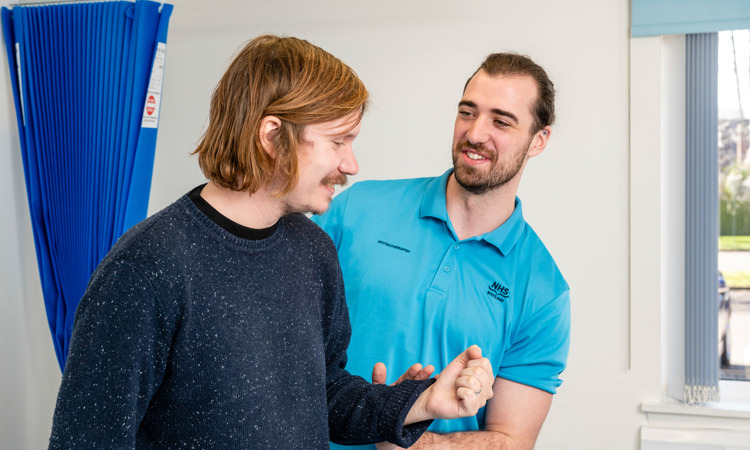 We are recruiting!
Visit our recruitment website to find your perfect career in NHSScotland.
View vacancies