Working for NHSScotland – join us.
Are you ready to begin your healthcare career in Scotland? If you're looking for what you need to start your journey to Scotland, we have all the information and support you need here.
This webpage has information for qualified overseas healthcare professionals about the requirements to work in Scotland, including information about professional registration and an overview of the immigration requirements.
International recruitment is used by many employers across the UK including NHSScotland, to grow our workforce and to enhance our skills, expertise, and talent.
Within Scotland there are lots of opportunities for overseas candidates. Join NHSScotland now.
What can a career in NHSScotland offer you?
Working at NHSScotland offers a variety of rewarding roles that will help you progress your career in healthcare. We work across all of Scotland to provide the highest standard of care to people of all ages and backgrounds, in lots of different settings — from hospitals to patients' homes.
With the opportunity to work in one of our 22 Health Boards, each Board has fantastic benefits to offer NHSScotland staff including:
a competitive pay and benefits package
generous annual leave
excellent pension entitlements
continuing professional development opportunities
ongoing career progression and a varied lifelong career
Scotland is a wonderful place to live with a vibrant and welcoming culture, as well as free world class education and healthcare.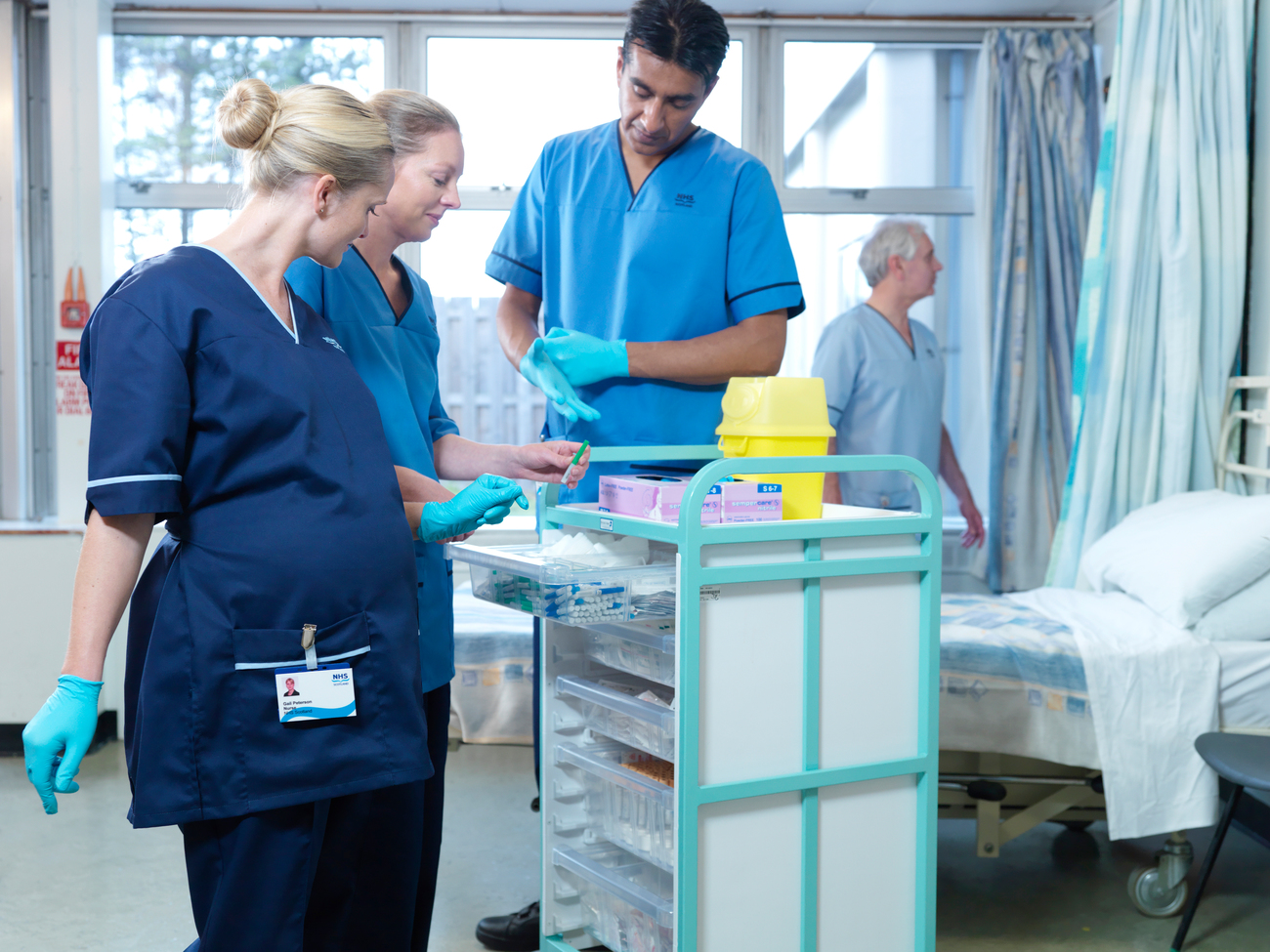 What do I need to work in NHSScotland as an overseas health professional?
Anyone from outside of the UK (which does exclude the Republic of Ireland), including overseas healthcare professionals, requires permission from the UK Visas and Immigration (UKVI) to live and work in Scotland, and possibly clearance ahead of travelling.
The UKVI is a section of the Home Office responsible for managing migration. You will need to meet certain requirements to gain a visa or entry clearance to the UK. You will also have to demonstrate you have the right to work in the UK by:
the points-based immigration system
a biometric residence permit
the EU settlement scheme
Points-based immigration system
In January 2021, the UKVI began a new points-based immigration system. This new system provides routes for non-UK nationals (including both EEA and non-EEA nationals) to work, train or study in the UK provided you meet the eligibility criteria.
This points-based system will apply if you are from outside of the UK and wish to live and work in Scotland, except for people from the Republic of Ireland and anyone who has already been in the UK before 31 December 2020.
There is currently no limit on the number of skilled migrants entering the UK. You simply need to meet the requirements of the skilled worker criteria to apply to live and work in Scotland. You can find out more information about the criteria here.
To work in NHSScotland, you will need a Health and Care Worker visa. This allows healthcare professionals to come to Scotland, stay in Scotland and undertake an eligible job with the NHS, an NHS supplier or within adult social care. You can find out more information about the Health and Care Worker Visa and eligibility here.
Your application to the Health and Care Worker visa will be assessed using the points system, with the purpose of allowing entry to those whose skills will benefit the UK. The number of points needed, and points awarded is dependent on which category you apply under. These are categorised by:
a job offer
skill level
language competence
qualifications
other set criteria
Occupations recognised as shortage occupations are listed by the UKVI, meaning there are not enough qualified and experienced workers from the resident labour market for the available vacancies. Many healthcare roles are on this list, you can find full details of the shortage occupations recognised by the UKVI on the national shortage occupation list here.
You can check the best route of entry you are eligible for here.
EU settlement scheme
The EU settlement scheme also provides EU nationals with a route to residency in the UK and Scotland. If you are an EU national who arrived in the UK by 11pm on 31st December 31st 2020, the deadline for applications to this scheme was 30th June 2021. There are however some instances where you can apply after this deadline. To find out more about the EU settlement scheme please this site.
You can also apply to the scheme to continue living in the UK after 30th June 2021 if you are an EU, EEA or Swiss citizen and don't already have temporary or permanent leave to remain for you and your family. Once you are successful, you will receive settled status.
An agreement is also in place with Turkey, the European Community Association Agreement (ECAA), providing Turkish nationals who already work legally in the UK with specific rights to extend their stay / Turkish worker visa. You need to meet the criteria set by the UKVI, then you will be issued with a vignette in your passport and receive a status confirmation letter. You can find out more about the Turkish worker visa here.
Health and Care Worker visa
If you are a qualified healthcare professional from outside the UK who would like to work in NHSScotland, you will need to obtain the Health and Care Worker visa. This visa allows healthcare professionals to work in an eligible job in the NHS in Scotland, an NHS supplier or in adult social care.
Eligibility
To qualify for a Health and Care Worker visa, you need to:
be a qualified doctor, nurse, health professional or adult social care professional
work in an eligible health or social care job
work for a UK employer that's been approved by the Home Office
have a 'certificate of sponsorship' from your employer with information about the role you've been offered in the UK
be paid a minimum salary - how much depends on the type of work you do
Knowledge of English
To qualify you will need to prove that you are able to understand, speak, read, and write and English. Find out more information about approved providers and exemptions found on the UK Government Website.
How long is the visa valid?
The Health and Care Worker visa allows you to stay in Scotland for up to 5 years before you need to extend or update it.
If you would like to stay in Scotland longer, you can apply to extend your visa as many times as you like so long as you continue to meet the eligibility requirements.
After 5 years in Scotland, you may be able to apply to settle permanently in the UK (also known as 'indefinite leave to remain'). This will give you the right to live, work and study in Scotland for as long as you like, and apply for benefits if you're eligible.
How to apply for your Health and Care worker visa
You can complete your application online. How you apply will depend on if you are:
outside the UK and are coming to the UK
inside the UK and extending your current visa
inside the UK and switching from a different visa
Your family (partner and children) will be able to apply to join you or stay in Scotland as your 'dependants' if they're eligible.
How long does the visa application take?
You can apply for a visa up to 3 months before you are due to start work in Scotland. This date will be listed on your certificate of sponsorship.
As part of your application process, you'll need to prove your identity and provide your documents.
You may need to allow extra time if you need an appointment to confirm this. You'll find out if you need an appointment when you start your application.
Safe and ethical recruitment
At NHSScotland we are committed to ethical recruitment practices and fully adhere with the Scottish Code of Practice for the international recruitment of health and social care workers.
There are a couple of ways to apply for a healthcare job in Scotland. You can use an approved recruitment agency in your home country, as long as it is not on the red list. Alternatively you can apply directly for one of our vacancies on our recruitment website, which is linked to at the bottom of this page.
You can find out more information to ensure you are recruited safely and ethically here.
Application process for each profession
Are you ready to join us? The application process can take approximately between 3 to 12 months (sometimes longer depending on the role you've chosen).
You can find out more about the NHSScotland recruitment process here.
We've created the steps you'll need to start working as an NHSScotland health professional. We recommend the following:
Check you are eligible to work as a registered health practitioner in the UK by visiting the gov.uk website.
Proof of your English Language either (EL) Test and Computer-Based Test (CBT) where necessary. You don't need to do this before you apply for a job, but you'll need to do it before you move.
Choose your application route, whether it's via our recruitment website or an agency local to you.
Have your interview and receive a job offer – you'll be interviewed and directly employed by an NHS Health Board.
You will receive a Certificate of Sponsorship (CoS) from your new employer and you can then apply for your Health and Care Visa.
Book your flights and find somewhere to stay once you've arrived in Scotland (your Health Board will be able to support you with this).
Your development
Starting your career with the NHS is a step towards ongoing professional development and a varied, fulfilling career where you are continually supported to develop your skills. NHSScotland is recognised as one of the best, most dynamic healthcare systems in the world. Joining the NHS in Scotland will bring fantastic career opportunities with the chance to make a difference.
What are the NHSScotland Values?
NHSScotland has developed a set of values that are incorporated in everything we do. Our vision is that we'll respond to the needs of the people we care for, we'll adapt to new, improved ways of working whilst we work with our colleagues and partner organisations. We'll continue to modernise and embrace technology. We'll do all of this in a way that lives up to our core values; Care and compassion; Dignity and respect; Openness, honesty and responsibility; Quality and teamwork.
Living in Scotland
To make your move to Scotland, we want to make sure you have all the information you need. You can find out everything about Scotland – from regions to getting around, currency to culture, weather and food all in our useful links below:
For information on how to find a property to rent in Scotland, we've created this step by step guide to help you.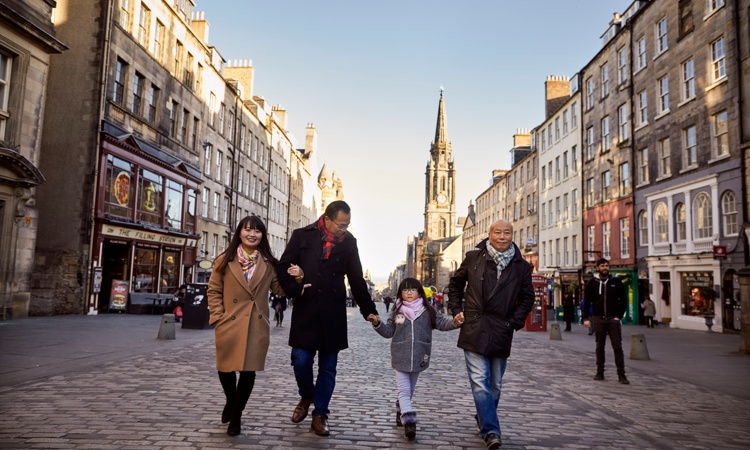 Welcome to Scotland
Learn about the support you can expect to help you settle into life in Scotland.
Find out more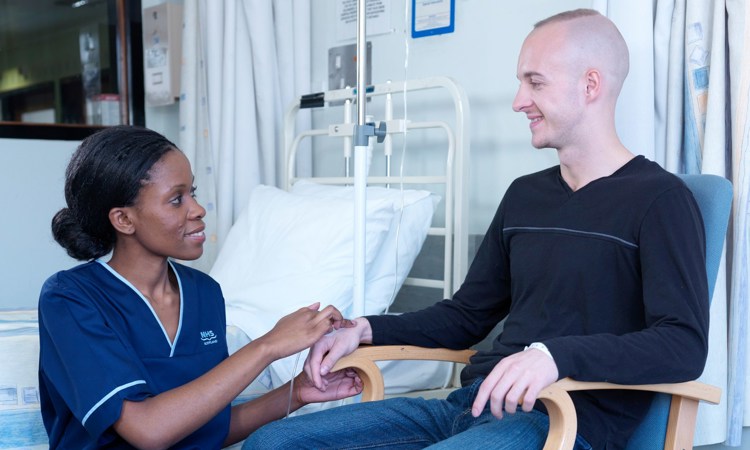 We are recruiting!
Visit our recruitment website to find your perfect career in NHSScotland.
View vacancies